Welcome to Kisnard Online
Reading = Storyline - 04/01/2014
Started to work on a reading system so players can dive into the lore of the game. Books, signs, scrolls, etc. will be scattered throughout the game. I want to make some of the interfaces look a little bit better than plain java!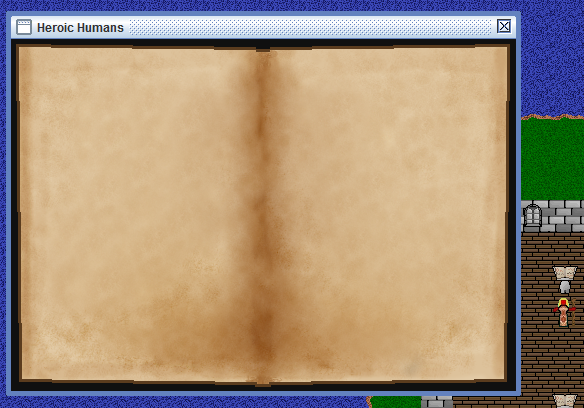 *EDIT* 04/13/2014
Text is automatically pulled in from the client side. You can flip pages. Working on integrating into quest system.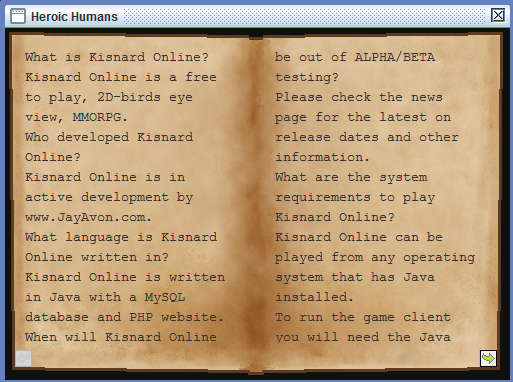 Less typing - 03/08/2014
It is the little things that make playing easier/faster. Each 'save account name' is saved per character configuration file. The config file that was updated most recently(last played character) is used when the client starts(opening the game).