Welcome to Kisnard Online
Less typing - 03/08/2014
It is the little things that make playing easier/faster. Each 'save account name' is saved per character configuration file. The config file that was updated most recently(last played character) is used when the client starts(opening the game).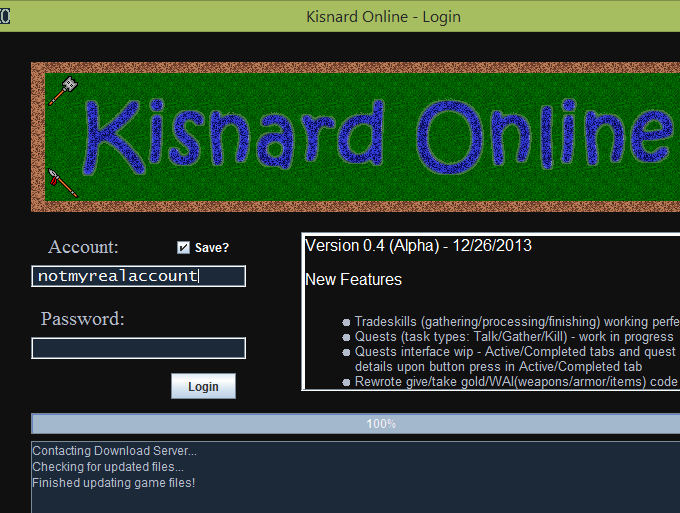 Vision, interaction WIP - 02/15/2014
Understand the world you are playing in a bit more with the ability to see! Working on making doors, signs, etc. that you can also interact with.