Back to Gameplay Help.
Gameplay Maps Help
There world of Kisnard Online is massive and there are many islands. The first island that players start on is named Brethden (nicknamed n00b island). The only town on Brethden is the village name Hoeth.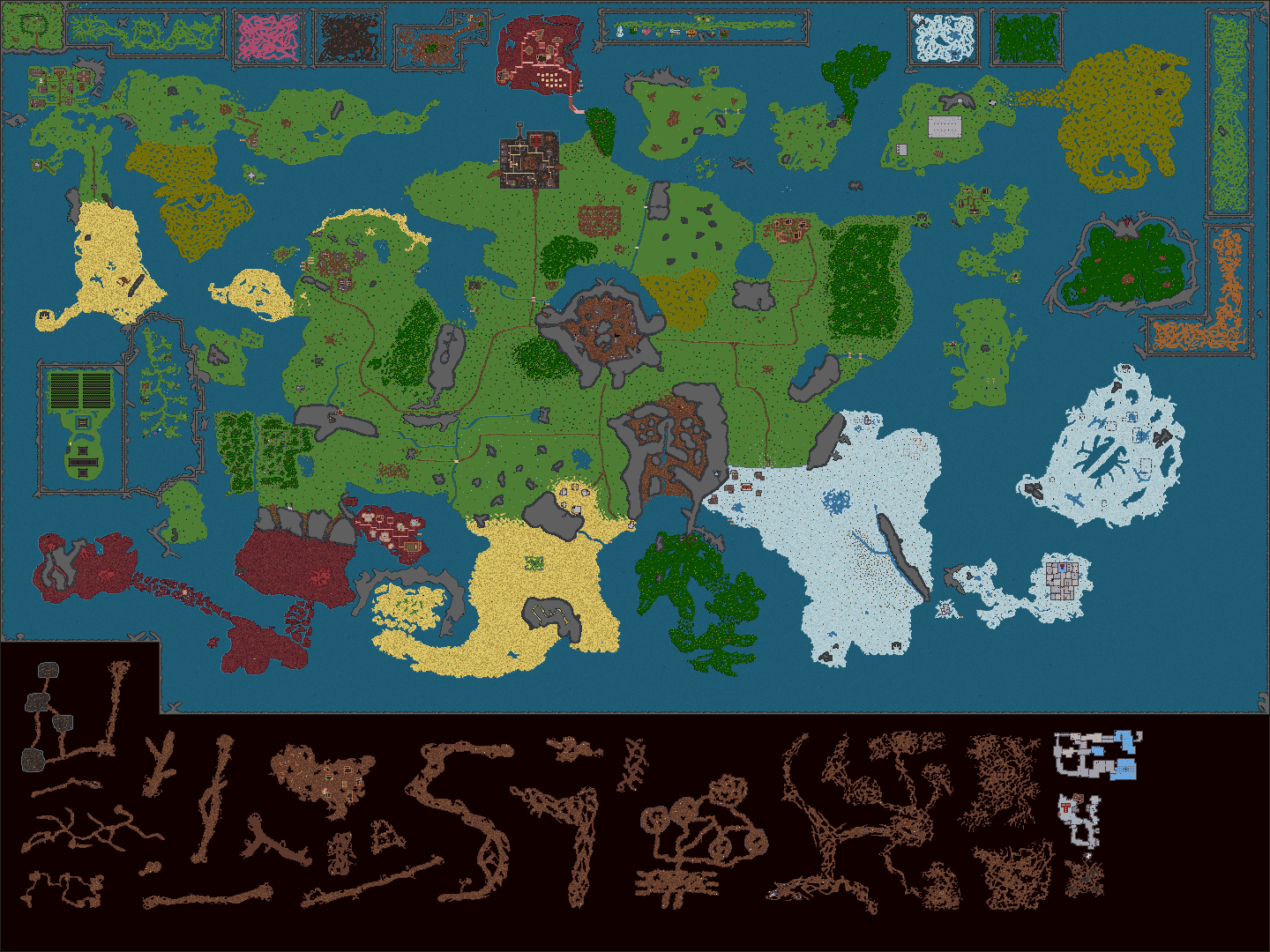 The realm of Kisnard Online is ever growing. Once adventurers grow stronger they can choose to go past Brethden island.
In order to navigate the lands players can use the minimap.

– Zoom Out
– Zoom In

– Show/Hide Island/Town Names

– Death Marker
When players die they will come back to life at spawn gates. Make sure to always set your spawn location by double clicking on spawns gates. When you die as a criminal you will be moved to the closest criminal spawn gate (or closest to where you last went underground).

– Regular spawn gate

– Criminal spawn gate